100k+
craft beers sold in
less than 3 hours
£2m+
Visitors to
the website
60%
Cheaper than buying
from a craft beer shop
1st+2nd
in the British Superbike
Championship
YOUR FAVORUITE BEERS STRAIGHT TO YOUR DOOR
Craft beer at refreshingly low prices
Enjoying your favourite beers has never been easier, leaving you with more time to do the things you enjoy.
At BeerMonster we strive to find our customers the best craft beers at the best prices. Working closely with craft brewers we can help them shift surplus stock, fill dead brewing days and create awareness of their beers. As a consumer you get to try a great range of beers at prices you find irresistible.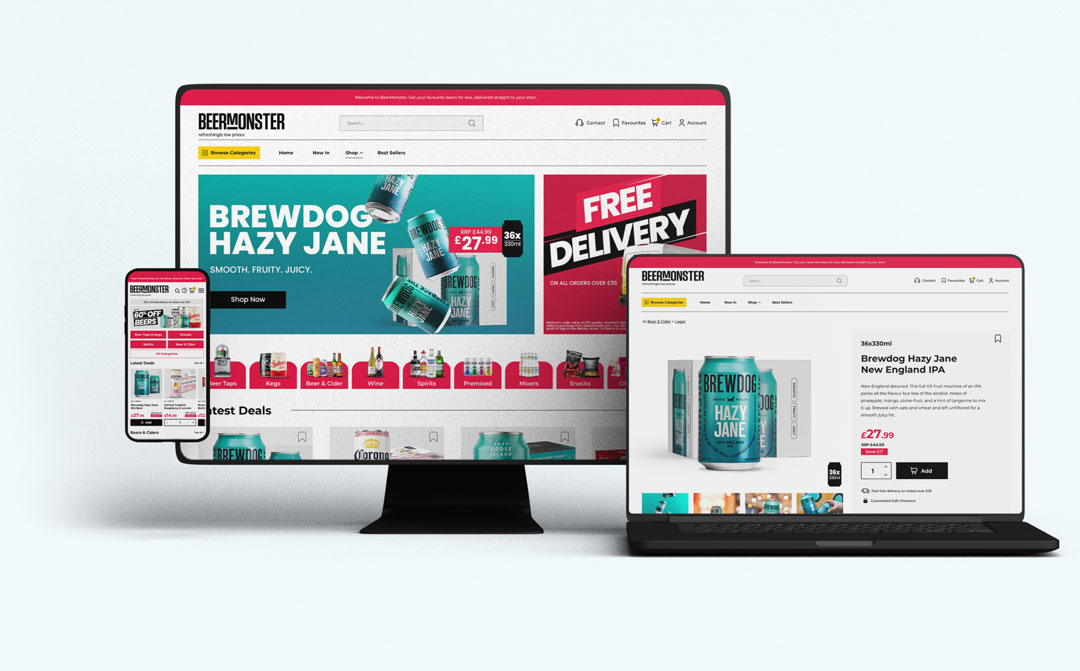 We aim to provide you with everything you could need to enjoy beer at home, from curated craft beer cases to specialist brews.
Our buying team is focused in delivery you the best selection of beers at the very best prices, often up to 50% cheaper than you'll find in Beer retailers.
Your favourite beers
delivered straight to your door
During recent years 1,000's of craft beer brewers have started business in the UK, many of them find it difficult to get listed with the supermarkets and if they do the number of SKU's is very limited and often the payment terms are penal.
BeerMonster offers an alternate solution, a way of craft brewers show-casing their products to a mass audience. They keep selling their craft brews on their own websites, but any surplus stock or surplus brewing days we take all of this stock. We sell it at a discounted price, allowing a new wider audience to sample these craft beers, at refreshingly low prices.
We stop beer being poured down the drain whilst at the same time offering consumers a great way to sample new craft ales at a fraction of the price they'd pay in a craft beer shop. Plus we'll deliver to your home.